Contrary to the old saying about our feathered friends, you'll find that some of nature's best treats are those birds you will find only out in the wild. In fact, serious birders find a great thrill in locating and identifying rare birds in the wild. For those enthusiasts, few places provide as much excitement as southern Florida.
The Snowbirds of Florida
While it is common to refer to the many tourists and part-time residents of Naples and other Florida areas as snowbirds, they aren't the only winter visitors. In fact, the very use of the term snowbird refers to the many migratory species that come south to avoid winter months up north.
In spite of significant development, Floridians have been careful to ensure they protect the native habitats and environments in most parts of the state. One such example is the Delnor-Wiggins Pass State Park. This wildlife sanctuary is a popular destination for some of the most valued migratory birds, but it also has many permanent residents of the winged variety.
There is an annual migration of birders from all over the world to our neighborhood to follow their hobby. However, those who come just to add these species to their lifetime checklists find the area offers far more than just a chance to use their binoculars. Following their hobby can sometimes include hostile and sterile environments, but that's the opposite of what makes Naples such a popular destination for the hobby.
Tips for a New Hobby
Of course, non-birders can take a pointer from this idea of killing two birds with one stone – or rather combining two adventures in one trip. If you've never had the enjoyment of learning about the remarkable creatures who fill our skies, trees, and bushes, you might find Birding is a great hobby for anyone, from retirees to young families. It's also an excellent way to increase awareness in and participation in protecting our environment.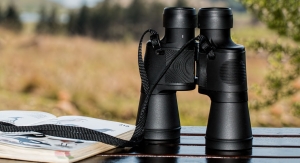 For anyone interested in this fascination pastime, the best place to start is, of course the Audubon Society. Named for one of history's most avid bird lovers, James Audubon, this group is dedicated to serving, protecting and creating awareness of our feathered friends.
You'll find your next trip to the beautiful Naples beaches is much more rewarding if you spend a little time checking out our parks and the many birds you'll find here. To prepare you for this special addition to your trip, the Audubon Society recommends:
Read up and watch some shows about the magic of birds. There are a number of good books you can find at the library or purchase, and some great documentaries, such as Life of Birds from the BBC.
Pick up some inexpensive binoculars. You can find some really good glasses for very low prices, and you can upgrade if the hobby catches your fancy.
Check the bird listings for our area at the American Birding Society and print out a list to record your sightings.
Come to see us and enjoy!
Naples Beach Adventures
11135 GulfShore Drive
Naples, FL 34108
Parking Lot #4
(239) 596-9842