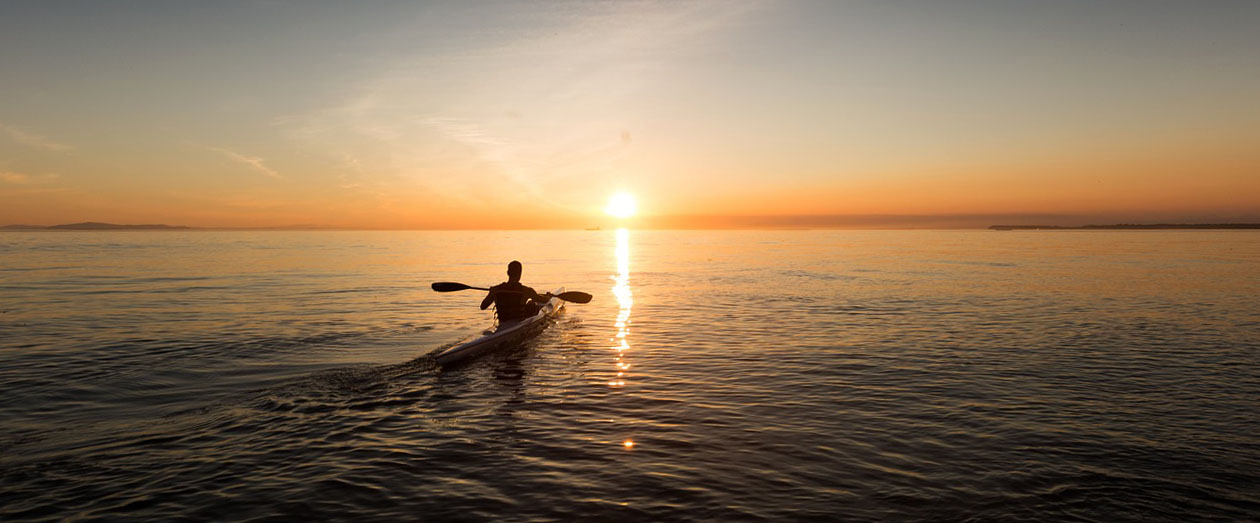 Whether you've lived in Florida for your entire life or the Sunshine State is one of your favorite vacation destinations, the state has so much to offer both residents and visitors.
Kayaking is a great way to see a different side of the Sunshine State. When you kayak, you can explore beautiful beaches and other scenic areas from the water. If you've never kayaked before, it's normal to feel a little apprehension. However, you don't need to fear this fun and educational activity. Even beginners can turn into successful kayakers by keeping these easy tips in mind.
Safety First
Kayaking is a relatively safe activity, but you still need to take proper precautions before you enter the water. The weather and water conditions in Florida can change quickly. Most likely, you won't ever encounter bad conditions, but it still doesn't hurt to be prepared.
Don't go out onto the water without the proper safety gear. Life vests should be worn by all passengers, especially those who are not strong swimmers. Have a safety plan in place, and know how you can rescue yourself and other passengers if the unexpected occurs.
Dress Appropriately
Next, you'll want to dress appropriately before traveling in your kayak. It's important to dress not only for the weather conditions, but also for the water temperature. Clothes that dry quickly are an excellent choice, and layers are helpful since you can add and remove clothing as the temperature changes. In Florida, sunscreen, sunglasses and a protective sun hat are a must for all kayakers!
Consider Enlisting Help
Fortunately, you don't have to learn how to use your kayak alone. If you've never kayaked before, participating in a group tour is a wonderful way to start. Your guide will be with you the whole time to provide paddling advice and keep you on track, and he'll also point out some of the beautiful sites along your route.
Naples Beach Adventures offers reasonably-priced guided kayak tours seven days a week. We offer tours for parties of at least three people, and it's important to reserve your tour at least 24 hours in advance.
Each guided kayak tour takes you through the incredible natural beauty of Delnor Wiggins State Park, and you're sure to see plenty of wildlife along the way.
Don't Give Up
Some people get the hang of proper kayak paddling quickly, and others require a bit more time. Whether you're participating in one of our guided tours or renting a kayak on your own, make sure you arrive with a dose of patience and a good attitude. Stick with it, and you'll get the hang of proper paddling and be ready to explore all of the abundant beauty that Naples has to offer!
To learn more about kayak rentals, guided kayak tours and other water sports at Delnor Wiggins State Park, contact Naples Beach Adventures today!
Naples Beach Adventures
11135 GulfShore Drive
Naples, FL 34108
Parking Lot #4
(239) 596-9842